APRIL 23 – 27
Looking east along our back wall.
Harold Amaryllis on the left. Eloise Amaryllis on the right.
Purple bougainvillea attempts to climb over our south-east corner.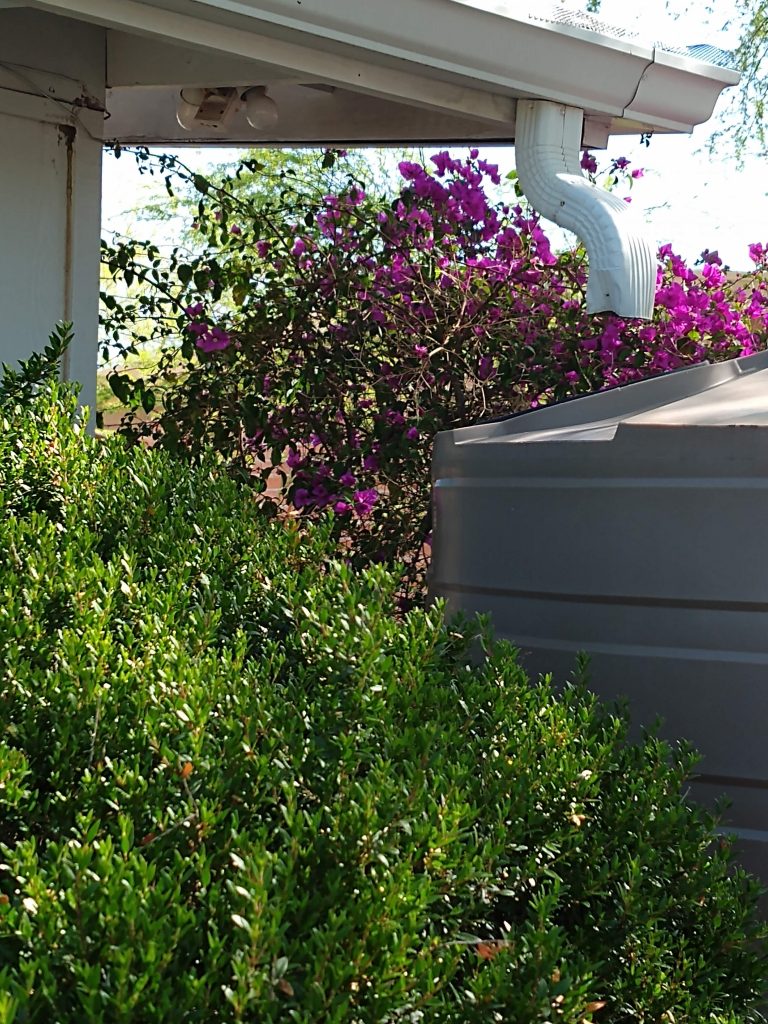 04.1500.2020: Afternoon wind. Not suitable for shooting. Too many tasks this morning. Earlier, tomorrow, I'll play catch-up with archery when there is no wind.
04.24.2020: 0530: Starting the laundry.0630: writing. 0800: Off to Udall for our morning dose of Vitamin D walk. PJ walked 1700 steps with only two rest stops.
Once home, I started shooting. POW! My bowstring slipped off its cam. I must take the bow into the shop for a re-stringing fix.
"How did this happen," I asked.
"You probably tipped your wrist back," said Tom. "Leave it in the shop, and we can fix it. It may take a few days."
Not that I don't have plenty to do. I have the PROOF finished for the short story—all but the back pieces.
Ah yes: Writing. I came across this piece about the use of your (or my) Smartphone.
Are You Addicted to Your Smartphone? Is Pandemic Making It worse?
April 22, 2020
By Daphne Gray-Grant
Here is a shot of our son, Joe, showing his son, Ethan, some of the technical challenges that he has. (It is NOT Paint by Numbers!)
Neither is this:
VIDEO-2020-04-18-05-00-35.mov
(4,434K)
John Prine died last week. If you haven't heard his songs, explore this site.
www.johnprine.com
Right in the middle of all the activities, the Eloise Amaryllis opened its blossoms to the four directions.
Of course, the Hollyhock is here, too.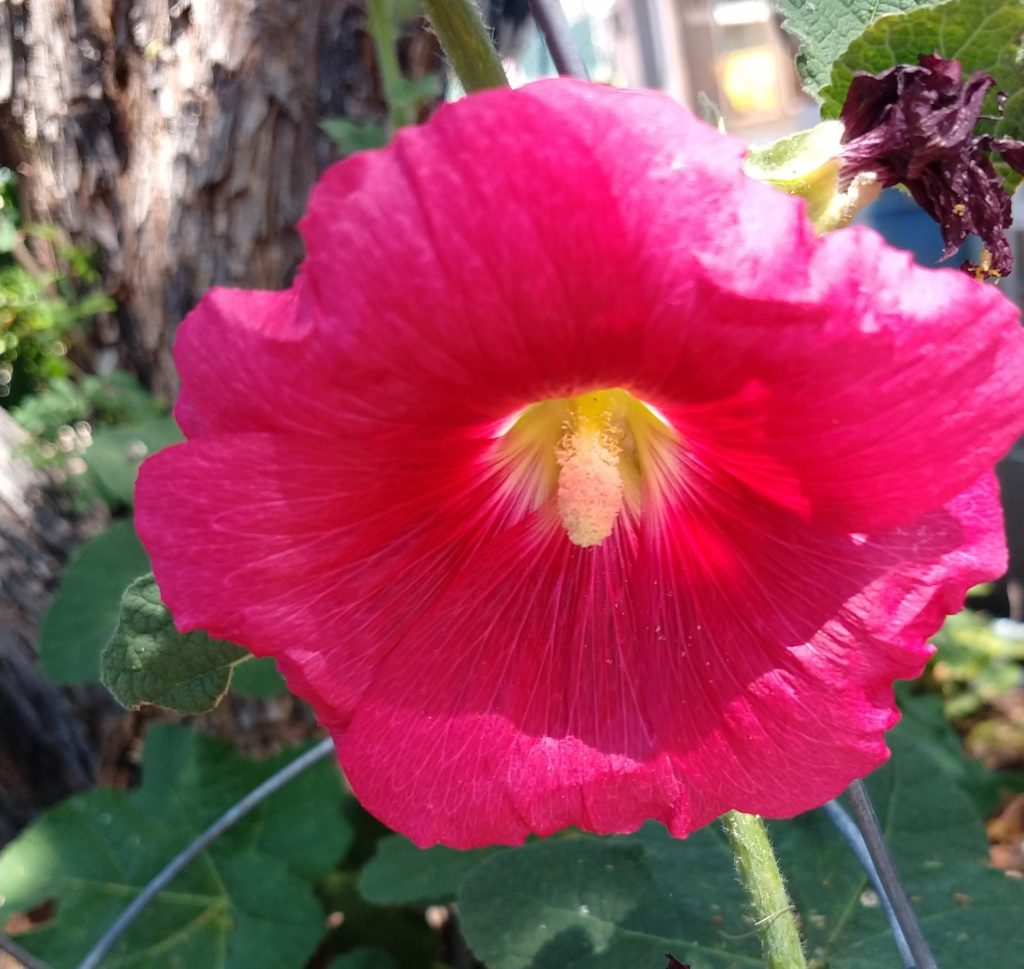 04.25.2020: I finished Harvey's novel: For The Good of the Galaxy. Readers should be able to preorder it by visiting this universal link: https://books2read.com/u/mdzepR. It will take them to their store of choice.
You can also find it for preorder on Amazon at https://www.amazon.com/dp/B087CC6DY1.
"Suspense, it kept me." all the way through. To quote Yoda! (and Sam).
04.26.2020: PJ and I walked for 15 minutes at Udall Park. 1300 steps and no resting! That's good for her.
Here's a note to all my writer friends who worry about whether their essay, poem, short story, novel, non-fiction, or fiction or any writing – even a letter on email is any good. Before you hit SEND, or before you close the envelope, consider all the fears you may have,
Then, there's the fear that what you write will not be read. Christina Dodd expressed it well:
04.27.2020: We walked the park 30-minutes earlier this morning, starting at 0730. PJ took 1861 steps with only two rests.
I attempt to shoot a lizard, but I can't find my holster and ray gun.
PJ takes a water break.
And this:
Rainbow Connection by Kermit the Frog from The Muppet …
www.youtube.com › watch
Be well and safe.
Love to all of you,
Sam and Phyllis