Maytag Moments
RAVEN'S JOURNAL
07.19 – 28, 2020
The Journal of Raven Lab Shulick
Labrador Retriever©
07.19.2020: The U-Hall arrives with my Crate and a king-size bed. I'd just as soon sleep on the north room floor, not the bed. Sam and Swombo are OK with that.
07.20.2020: 0500: Sam let me out to the back yard for only five minutes. I think he screwed up the schedule this morning: Sam fed me first and we walked as far as Casey's and back by 0600. THEN, he read my directions sheet! We'll get on the schedule today, I hope. These people aren't as quick to learn my routine as I thought they would be, but it is no great problem. I go out, the birds fly. I come in, the birds return. 2100: Sam gave me a milk bone and just tossed it in my crate. I wasn't ready for sleep so, I walked out of the crate and slept in my alternate bed in the north room. The ceiling fan made it cool.
07.21.2020: 0400 I had to get up because Sam was getting up early. I wanted to check if Swombo was getting up, too, but when she felt my wet nose, she mumbled something to Sam and I think he misunderstood my intentions. He took me outside for a pee, remembering to turn off the alarm before opening the door. I managed to doze in my crate until 0500. He got the routine right this morning. Back yard – walk -this time west four houses – Home and then he fed me at 0630. (He's thirty-minutes late, but I'm not complaining. I think he'll catch on pretty soon. I've been out in back twice and so far no poop. He is a slow learner. I'm staying close to him. (He has the food.) I like sleeping in his office when he's typing. He keeps complimenting me about being such a good girl. I love that as long as he doesn't get too mushy. He took me for another walk and I showed him how to heel. 1700: They left me in the north room while Sam drove SWOMBO to the dentist. (Why does he call her that? Sometimes, he calls her PJ, and sometimes he calls her Phyllis. I wonder how she can remember all those names. Mine is so easy to remember: Raven.) They stopped by Walgreens and were home by 1745. I could have cared less. I spent the time sleeping on my bed in the north room! They came back with praise for me, telling me I'm a good girl. Why wouldn't I be? I'm a Labrador Retriever. I'm smart. Besides, they gave me a treat and fixed steak dinner for themselves.
0400: Right on time, I had my nose next to Sam. He took me out. For some reason, he gave me a milk bone and locked me in the crate. I'll try not to give them a wet nose wake up, anymore. Something's wrong with Sam's cell camera. He keeps telling PJ he can't send pictures of me to the family. Even I know what he should do. (I've seen Zack or Sabrina do it.) Just shut it off and turn it on again.
0630. I'm staying close to Sam (He has the food) and sleeping in his office
while his typing soothes my spirit. He keeps telling me that I'm such a good girl! He likes to watch me sit or heel.
07.21.2020:0400: Sam had to get up for some reason. Thinking they changed their minds and wanted to get up this early, I poked PJ with my nose. She rolled over and ignored me. Took a walk-this time west four houses – Home and breakfast at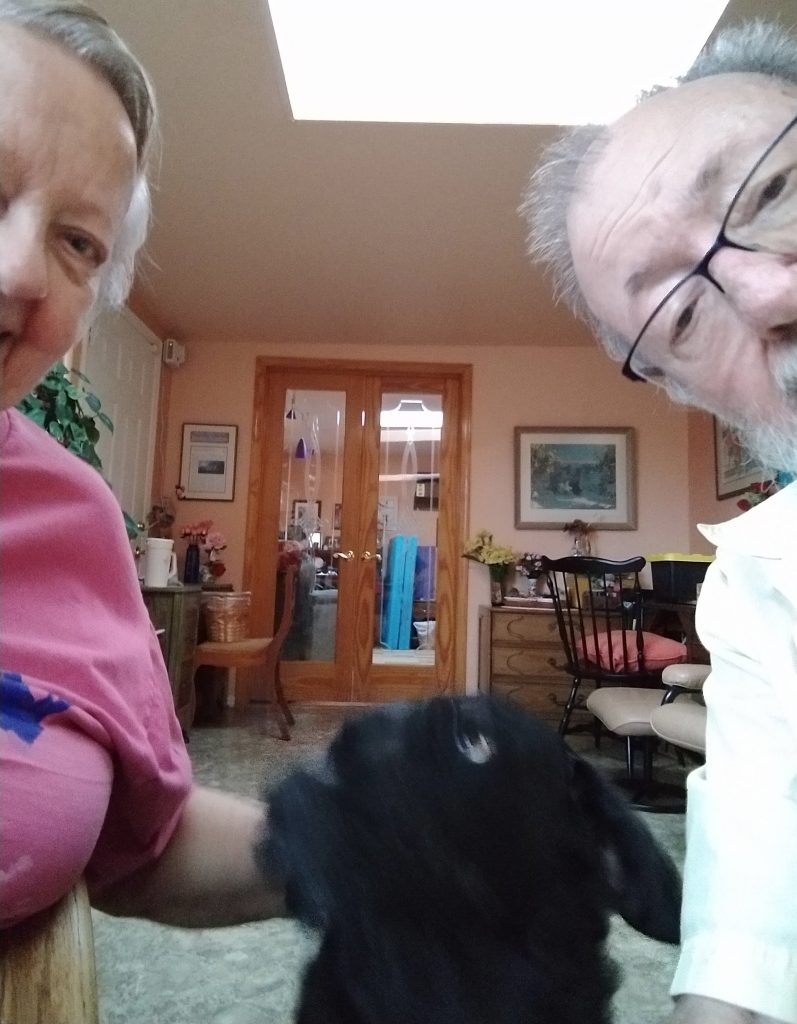 Review 2030: They are ready for bed. Sam gives me the milk bone and I high tail it to my crate. Everyone will go to sleep.
I wonder who Rachael is? A couple of times today PJ called me Rachael. Sam even called me Trudy once. I think they are slow learners (or just forgetful.)
07.22.2020: 0300: Amazing! Sam got up for his usual pee break and I was up to check on him, he said, "Go back to bed, Raven" and I went back to my crate! He said something about his kids never being that quick to mind. I wonder who his kids were? 0500: Sam is up and dressed. I take Sam out and he sits on a bench while I sniff the air. I think it's going to rain. There is so much to sniff and yowell (quietly) at what with neighborhood dogs waking up. I'm very happy and talked with Sam while he sets a new seed cylinder out for the birds. 0600: He feeds me breakfast. There is a mist in the morning air – almost like rain – but nothing but high thin clouds. 0630: Sam invited me into the yard again. He isn't taking me for a walk, today. He says it's something about his balance. No wonder: He only has two legs!
Sam is playing a game with me. He hides a treat in his shirt pocket. He thinks I won't see him, but, Good Heavens, man; I'm a Labrador Retriever! For one thing, I possess up to 300 million olfactory receptors in my nose, compared to about six million in yours or PJ's. And a part of my brain is devoted to analyzing smells. It is, proportionally speaking, 40 times greater than yours, Sam.
"And so," I say, "Give me the treat and then I'll poop!"
Standoff.
0900: I finally POOPED! I got my treat!
1000: They went to Body Central for PJ's therapy only to find B.C. has changed the time! They have to go back at 1220.
There is something on the north fence that makes me nervous. I bark but it doesn't move.
Sam is standing in my line of sight. I'm barking at this mask!
07.23.2020.0500: Sam takes me to meet Dexter Dog. I can see Dexter through the screen door, but Dexter can't see me because of the way the screen is designed. I'm not particularly interested in meeting him, but neither of us barks or growls. 0600: Finally! I had my breakfast right on time, today.
0630: RAIN!!!! Guess whose gutters haven't been cleaned!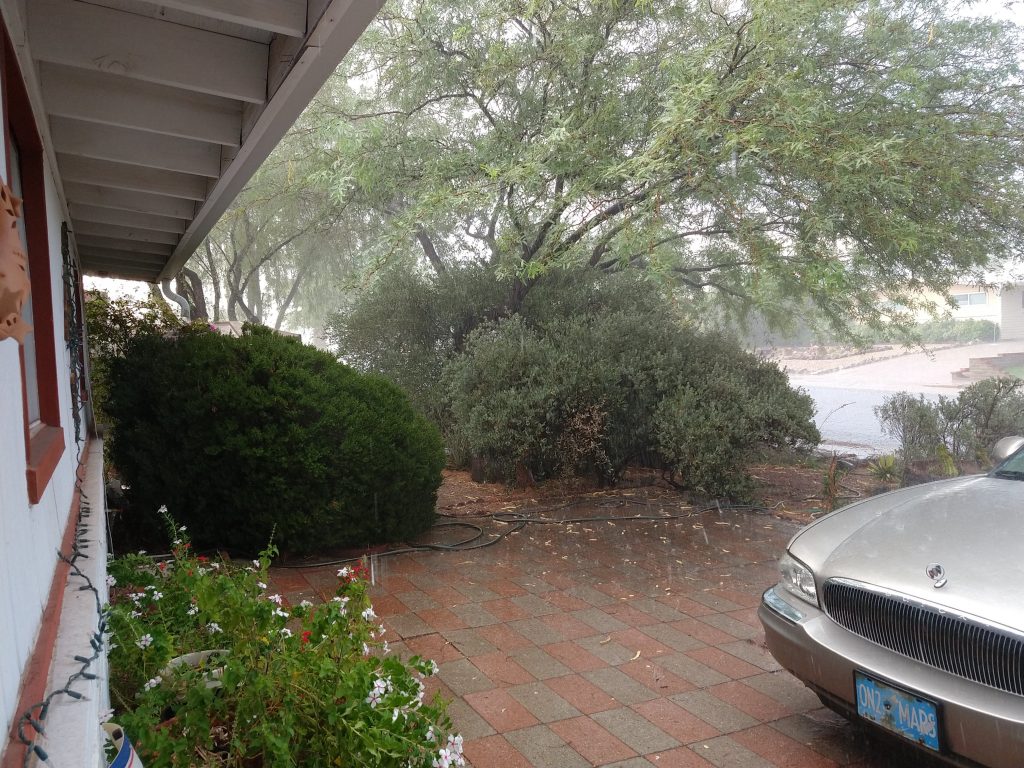 0800: Clear (almost) skies. Yes, there was some thunder. Yes, I was nervous. Yes. Her Most Royal Swombo slept through the whole thing.
1030: I knew something was up when Sam rushed me into the yard for a quick pee.
They left me to roam the house while they were checked for hearing aids. It started raining again.
This time there was thunder. I do not like thunder! I curl up in my crate for a while. Then, the thunder stops, and I feel better. They are gone for a long time. Finally, by 1245, they arrive with all sorts of groceries. I wonder if they have any presents for me? We spend the rest of the day with Sam on the phone making appointments for PJ.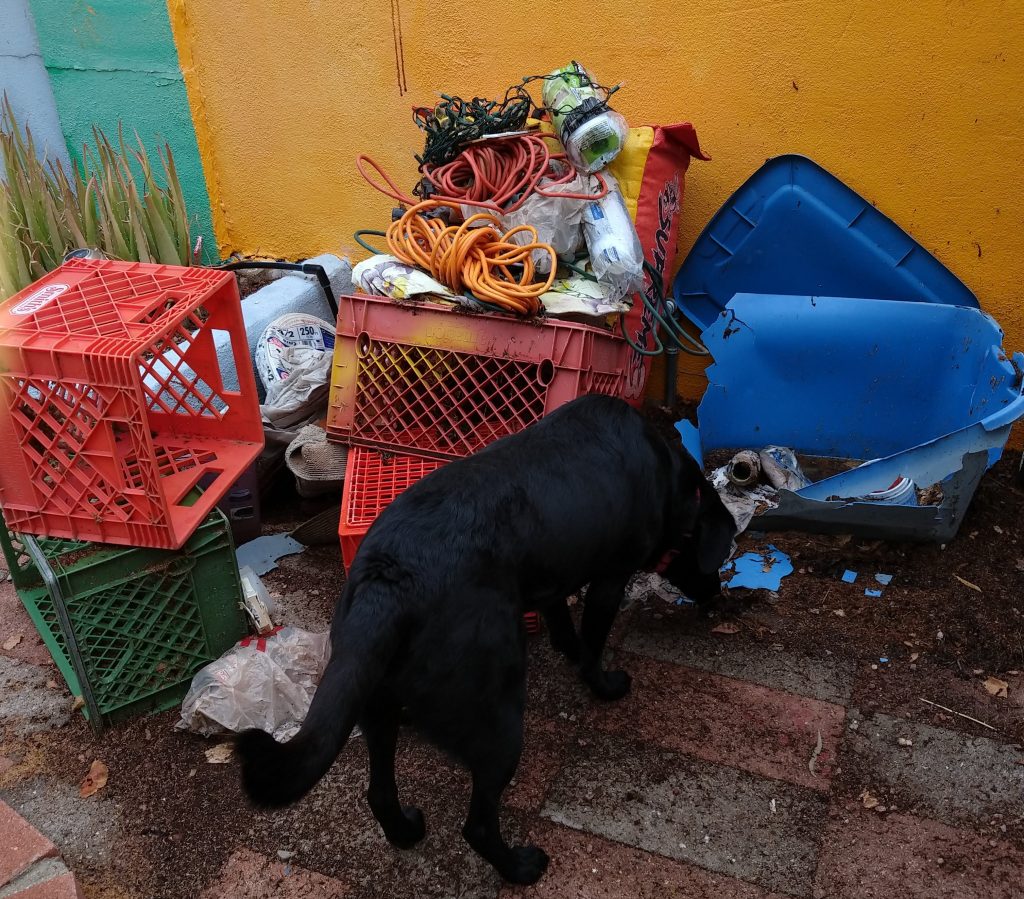 Sam cleaned out the gutter! It needed it. No, the electrical cords were not in the gutter. They fell out of the plastic bin when it shattered. I sniffed around all the junk, but my feet were getting wet, and besides, he wasn't giving me any treats.
07.24.2020: 0500: I've been in lock-down all night! I brought it on myself. I shouldn't have nosed around their bed, last night. They weren't mad at me. They could have closed their bedroom door. I guess we'll work it out. This morning, Sam let me out at 0500. I headed straight to the back door. I was surprised to see that it was still raining (lightly). We only stayed out for a couple of minutes. I was hoping that he'd throw the ball. Instead, we came back in and he gave me my morning snack. Then, he stood at the counter and took his pills. He has to take many more than I. I don't think he likes them as much as I like my treats. 1745: I'm sleeping in my favorite spot in Sam's office. I sit with him for a few minutes to let him know that everything is OK. They had to leave to get milk. They brought me a BALL! Sam and I have been enjoying it.
1800: 0530 I've had my dinner and we are watching the news. I'm chewing on my bone. I need a better editor! Sam can't remember his military times. Of course, we weren't having dinner at 0530! Actually, it was 1800.
Guess what? They closed their bedroom door and left my bone in the crate. I slept in the crate for a while; then roamed the house and slept on my alternate bed. I have two, now: one in the north room; one on the living room sofa. Guess which one I prefer. Sometimes, I let Sam share it with me.
07.25.2020: 0500: Sam and I sat in the patio and sniffed the air. You already know that I have a better sniffer than he does, but I humor him as we enjoy the early morning. It looks like it might rain. Low clouds. He gave me my morning treat and left me outside for a while. 0600: Breakfast! Then we went for a walk. This time, we crossed the street and walked in the easement on the west side of Megan's and Pinto's house. So many new things to sniff.
We stopped to shoot a picture of the rain on the Rincons. So far, it hasn't reached our house.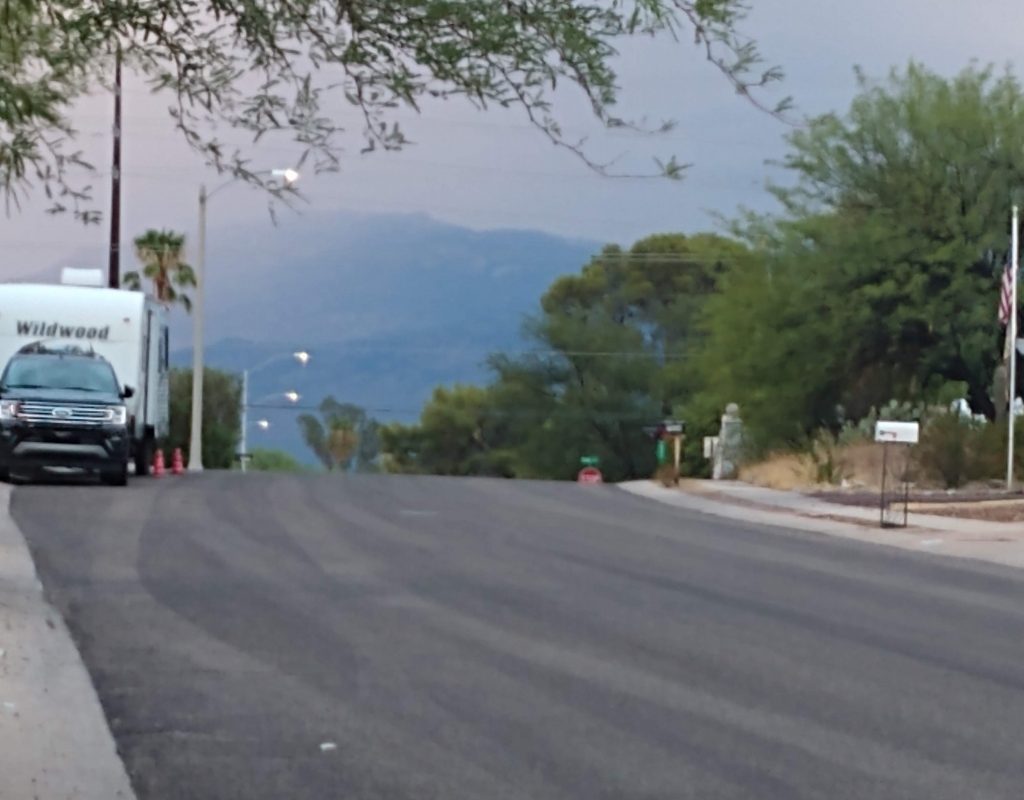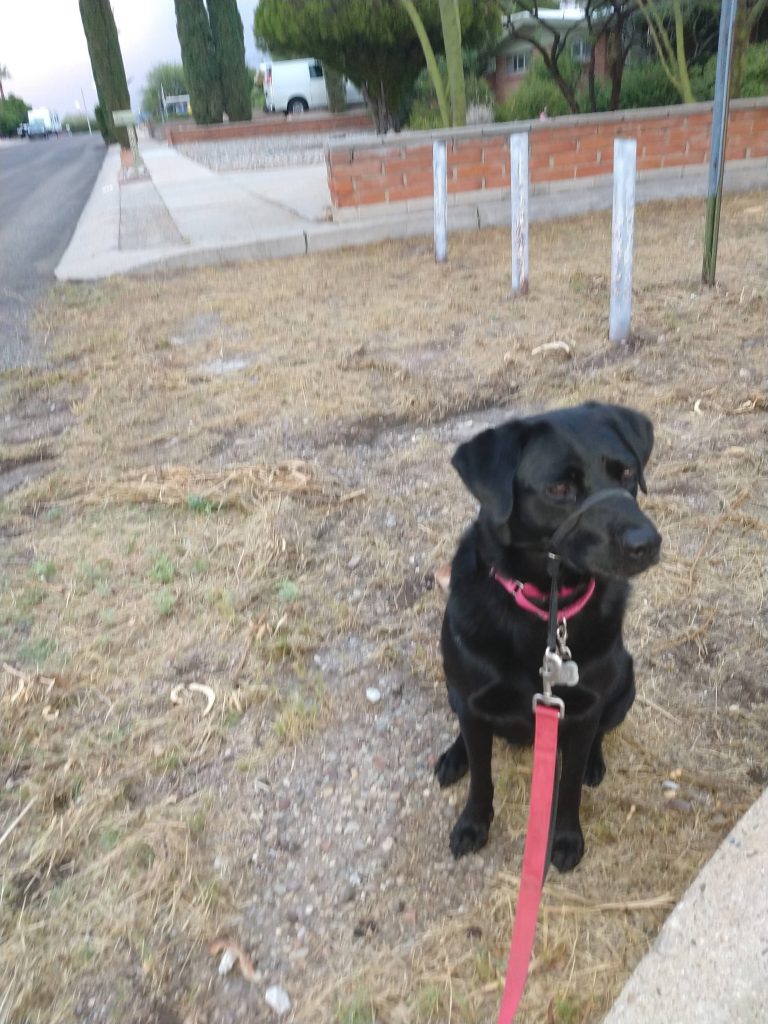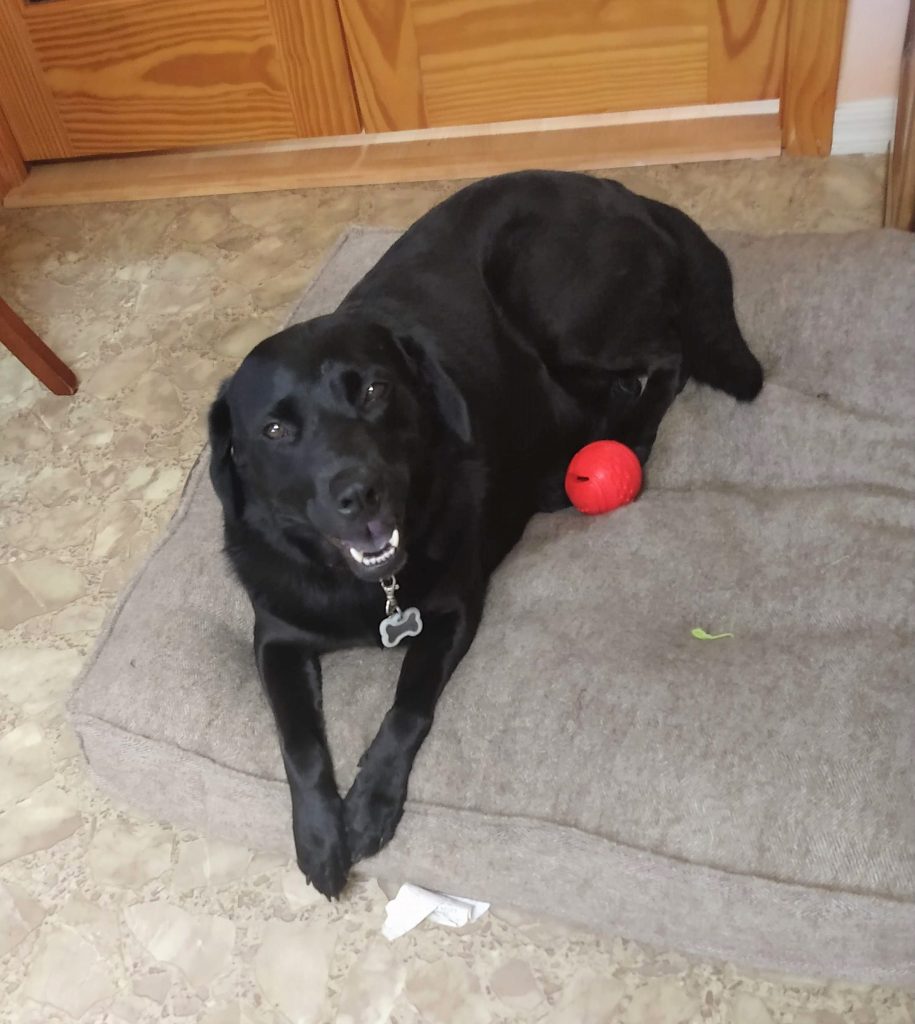 I'm playing Keep the Ball, with Sam. I'm just daring him to try to get it. NO WAY! Later, I let him play Chase the Ball with me.
0800: Sam and I go out to the patio I check the rosemary bush. Birds and things like to hide in there. Not while I'm around! I sniff them out. He's careful not to let me out if he sees the quail feeding under the feed cylinders.
0830: I finally heard from my family!
This morning, after the walk, and after the ball, Sam and I watched this whale rescue on TV. : http://www.youtube.com/embed/EBYPlcSD490?rel=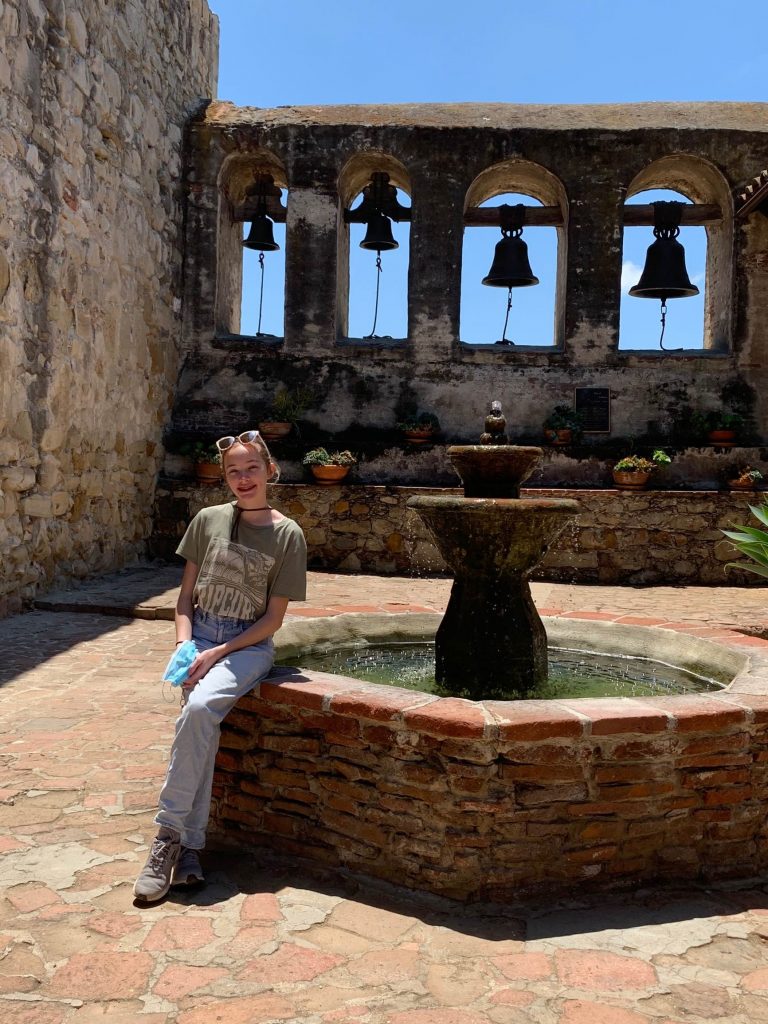 That ocean looks inviting. There's a shot of Sabrina and Zach enjoying the sunset. The bells are San Juan Capistrano. I'd sure like to be with them, but there is some new rule that says dogs are not allowed. I wonder if they are camping on the beach or what? Maybe they'll send me a picture of their apartment, tent, or trailer. I hope so. Do I miss them? Of course, but Sam and PJ don't talk about them. I think they are afraid I'll be upset. I probably will. I have no idea when they will return.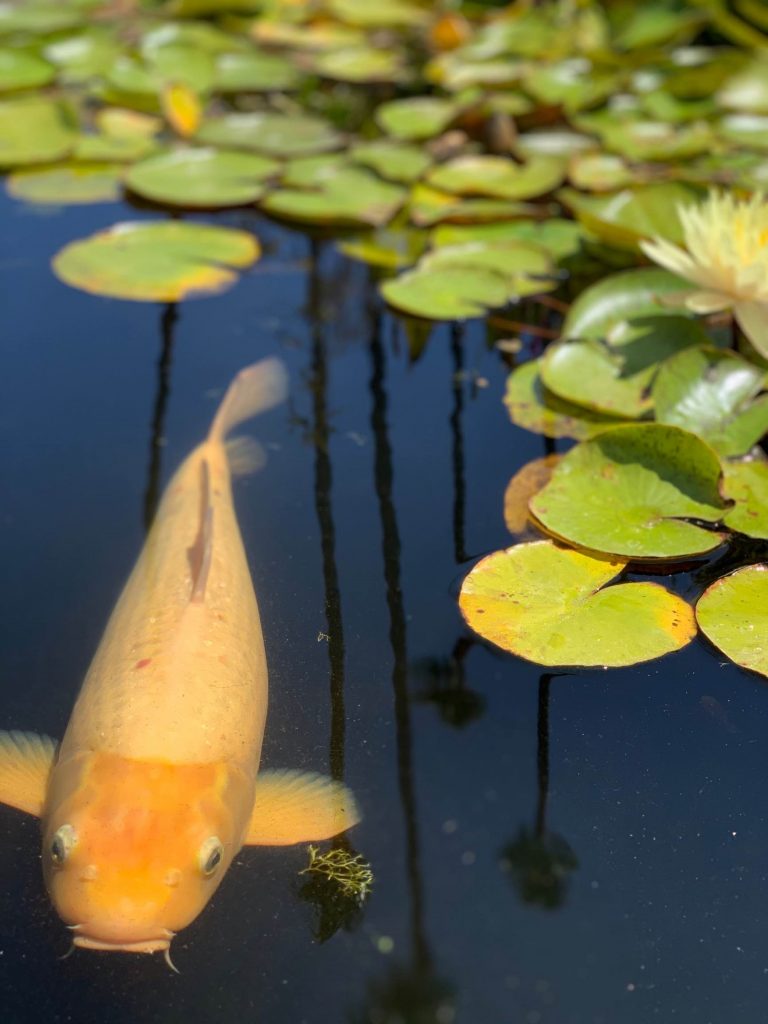 Now, here's somebody I would enjoy swimming with! We don't have anything like this in our family pool. 1200: Still no rain. This morning, I thought it would happen. I spent most of the time on the sofa this morning while Sam was at an RWA Zoom meeting in his office.
On Tail Wagging: It's taken a while but I think they finally figured out about my wagging tail. They can tell I'm happy because I began to knock items off the tables with my tail. They had a flyswatter hanging on the side of the sink counter that I knocked off every time I went past the door. After Sam picked it up a few times he figured out the need to move the flyswatter since when I'm feeling happy I cannot control how much my tail wags. And I might add that I'm happy most of the time. The rest of the time I'm sleeping or I'm sitting and staring at them reminding that it's time for me to eat, or time for me to go outside or time for Sam to play catch the ball.
1700: A doctor friend of theirs who drives a red Mercedes stopped by for a visit. Sam got the schedule mixed up and fed me an hour earlier.
1800: It's time for my dinner, but since I've already been fed, I'll go to the office with Sam and sleep for a while. I don't know if they'll ever get it right. But they have good hearts, and they mean well. I don't think I'll lose any weight. I'm certainly not starving. I get plenty of treats from Sam so I'm not complaining. 2000: They closed their bedroom door again and I had the run of the house to check on everything. I had my choice of the sofa or the crate. I took my crate. That's where I was when Sam came in this morning.
07.26.2020: 0500: I took Sam for a short walk. What I see from my point of view. It's always interesting going to this back alley. Lots of dark tunnels where animals can hide. (Sam draped the leash over his shoulder and squatted low.)
Sam did me a favor and pulled up the blinds. Now, I don't have to stick my nose between them to see out. There is plenty to watch out that window. This morning, I saw Dexter Dog and Al walking up the sidewalk across our street. Sam was with me, so I didn't have to bark.
0930: Even though we sit on the sofa and relax -Even though I had Sam rub my tummy –Even though I go out the north yard –Even though I get treats regularly –Even though I feel comfortable living with Sam and Phyllis –
Even though these days have not been stressful –
Even though I have the run of the house
Even though all of this —- something is missing…
1000: I can't put my paw on it, but something or some one is missing. I'm resting in my crate. Sam stopped by and gave me a treat for no reason at all. He rubbed me behind my ears and smiled at me. The two of them are quiet. They are listening/watching the Sunday service on-line.
1700: SURPRISE! I remember what was missing: my family! They stopped by long enough to load my crate and food supplies and two beds. Julie also fixed PJ's phone and Zack set Sam's clock for him. I wasn't even interested in saying goodbye to the squirrels. I can go home to soft, cool grass. I'll turn this journal over to Sam and Phyllis. It has been a joy staying with them. Someday, (not too soon) I may stay with them again.
I leave you with this joyful poem:
Come, fill the Cup, and in the Fire of Spring
Your Winter-garment of Repentance fling:
The Bird of Time has but a little way
To flutter - and the Bird is on the Wing.
                               -Rubaiyat of Omar Khayyam