Living with Parkinson's
(Seemingly insignificant activities become challenges with PARKINSON'S)
05.07 – 05.15.2021
©Sam and Phyllis Turner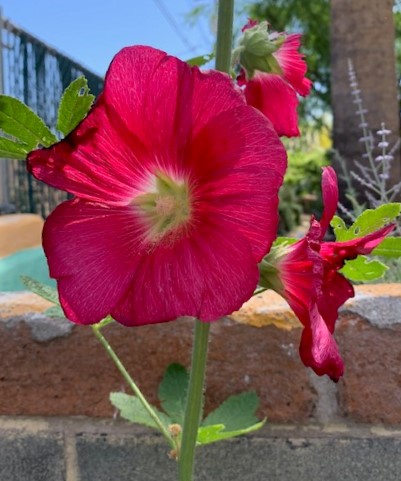 MOTHER'S and Grandmother's DAY!
Mostly.
She's sitting on our favorite bench:
The Brett Bench!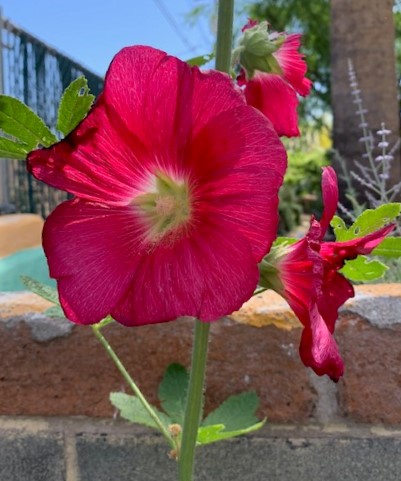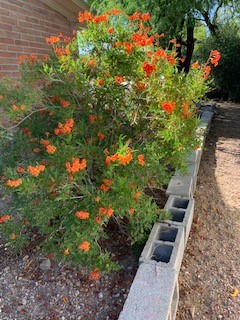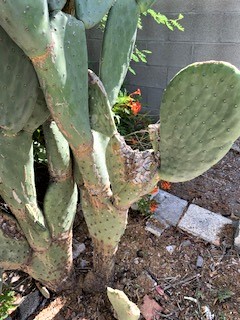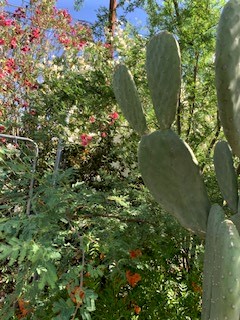 .
05.07.21 Waiting for their Boy Scout dinner.
Grandmother Charlotte listens to Rachael as she brings Sabrina, Chris, and Julie up to date on what Zach might expect in his first year at Northern Arizona University.
Chief Chef Joe takes a break to sit with his mother! What a delight!
05.08.21:0815:We rushed to Tresha's for Parkinson's Specific training. (6.5 miles with light traffic.)
0930: We high-tailed it back home so I can attend my zoom RWA Saguaro Chapter meeting. (Heavier traffic but the lights were in our favor.) Just made it. The rest of the day is a blur. Before we knew it, Sunday came with Mother's Day!
Sabrina hands a present to Grandma Phyllis while Chris looks on.
Sabrina and PJ with her 3-D teacup card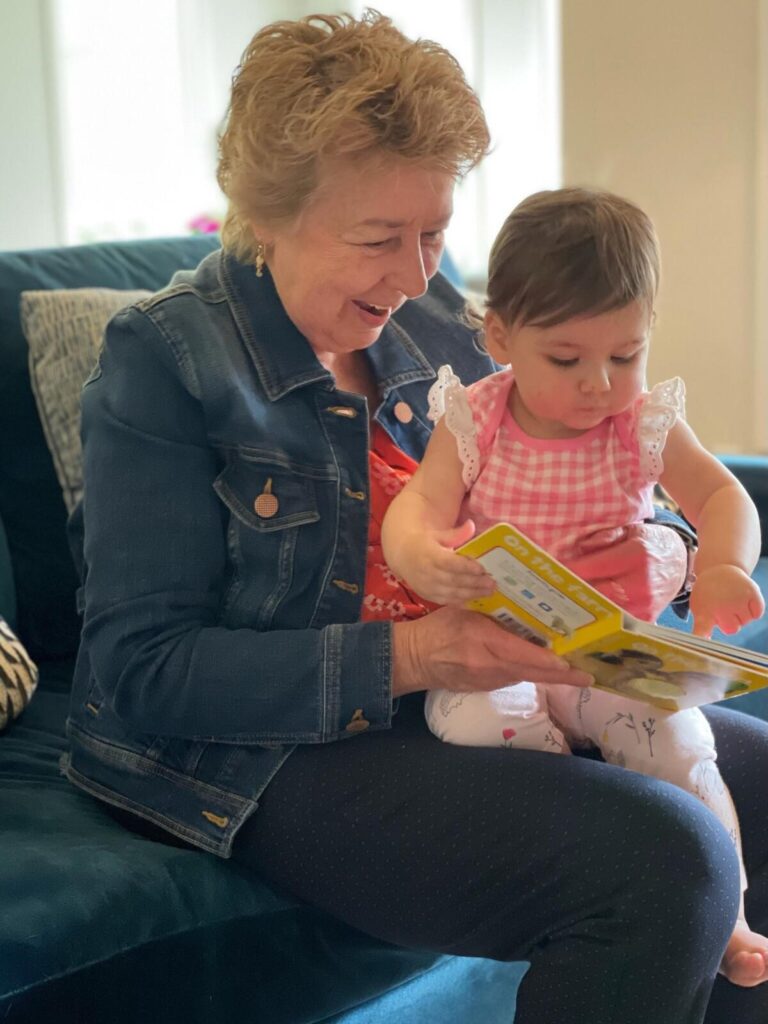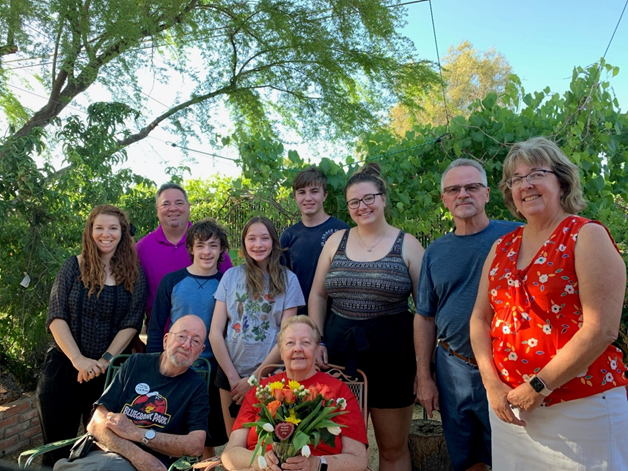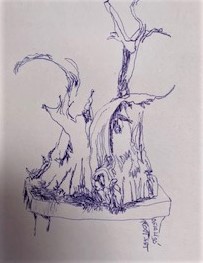 S
05.10.2121: 0445: YISKA! Swept the North patio.
05.11.21: 0930: She always feels better after her haircut.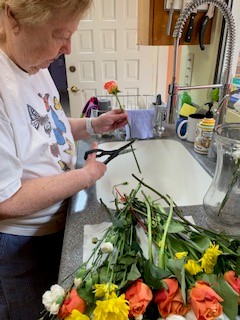 PJ extends the life of Mother's Day flowers by trimming the stems, adding a powdered "extender" to the water, and inserting the flowers again.
1300: ALOHA An excellent talk was given on looping for HOH.
05.12.21:1000: Dusk Night Dawn by Anne Lamott. Missed all of today's zoom discussions. Missed journaling, too. Have no idea what transpired other than computer problems and being on hold for too many hours.
05.13.21: A repeat of yesterday. Mostly computer problems. Dorothy did some transplanting.
Amaryllis
0915: A visit from UnitedHealthcare (Cynthia, Nurse Practitioner) for PJ and Sam until 1130. She took PJ first while Julie "bloothoothed" my tablet and we worked on passwords. UGH! While Cynthia checked me, Julie, PJ, and Raven helped remove the netting on the Arizona Peachtree. Collected three birds and two lizards that were caught (dead!) in the net!
So much for THAT solution! NP Cynthia suggested a material used for wedding dresses that can be wrapped over each peach. We'll try that! I'm deeply sorry about my mistake. The feed cylinders were too close to the netting which didn't help matters. I certainly couldn't move the tree; the wires for the cylinders would be a tough move.
How did we do on our physical checkup? We passed!
1730: Doesn't look like "the ice broke on the Santa Cruz", yet. Went to bed early. No TV – just reading.
05.15.21:Rough night, last night. PJ had an upset stomach around 2230. I disconnected my night bag and did the clean-up. We finally got to sleep at about 2400.
0515: Awake and showering. Today is my deadline for this issue. Check the end of this for comments.